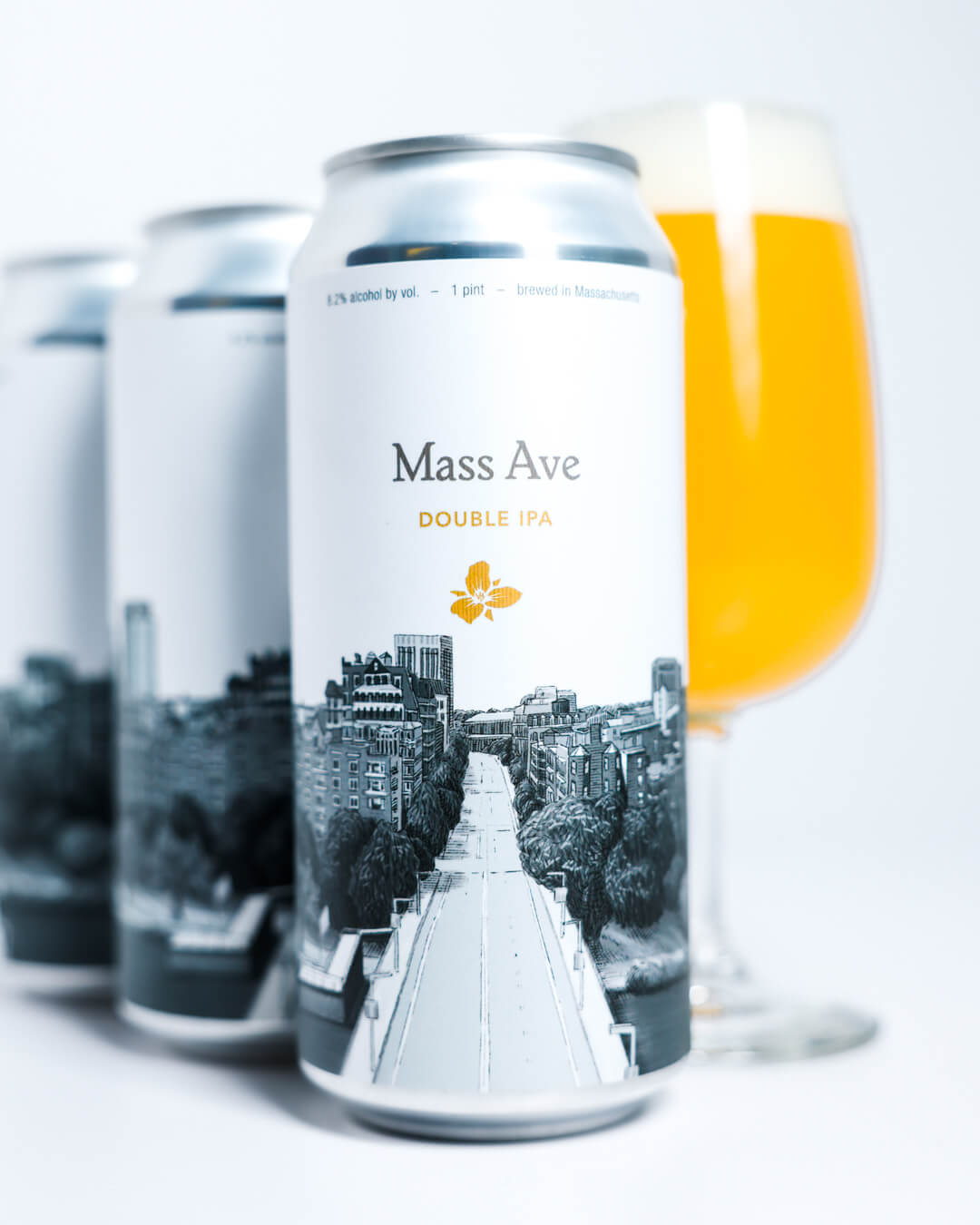 Launched in 2013, each offering in our classic Street Series of IPAs utilizes the same base recipe but focuses on a singular dry-hop varietal. Starting with the Galaxy-saturated Congress Street, naming these beers after the streets of Boston's Fort Point district created a unique bond to the neighborhood we are proud to call home.
While our roots will always lie within Fort Point, Trillium has blossomed beyond that little section of the city. With our Fenway taproom and the Trillium Garden on the Greenway, Greater Boston has embraced our Farmhouse-inspired offerings, commitment to hospitality, and focus on creating community-minded experiences.
Seven years in, it's time to push the Street Series even further, pairing our favorite elements of the Double IPAs we've brewed alongside the focused dry-hop expressions realized with our Street beers. The Avenue Series pays homage to the many historic roadways throughout the city of Boston.
Pouring a hazy and glowing deep straw yellow, Mass Ave is our introduction to the Avenue Series. The generous dry-hop addition of Mosaic conjures a myriad of tropical and citrus aromas ranging from juicy pineapple rings and dried mango to pulpy orange juice and grapefruit zest. Medium-bodied with a soft, mouth-coating texture, Mass Ave finishes with a kiss of sweetness and a balancing fresh-cut grass bitter character.
STYLE
: Double IPA
ABV
: 8.2%
HOPS
: Mosaic, CTZ
MALT
: American 2-Row Barley, White Wheat, Flaked Wheat, Valley Danko Rye