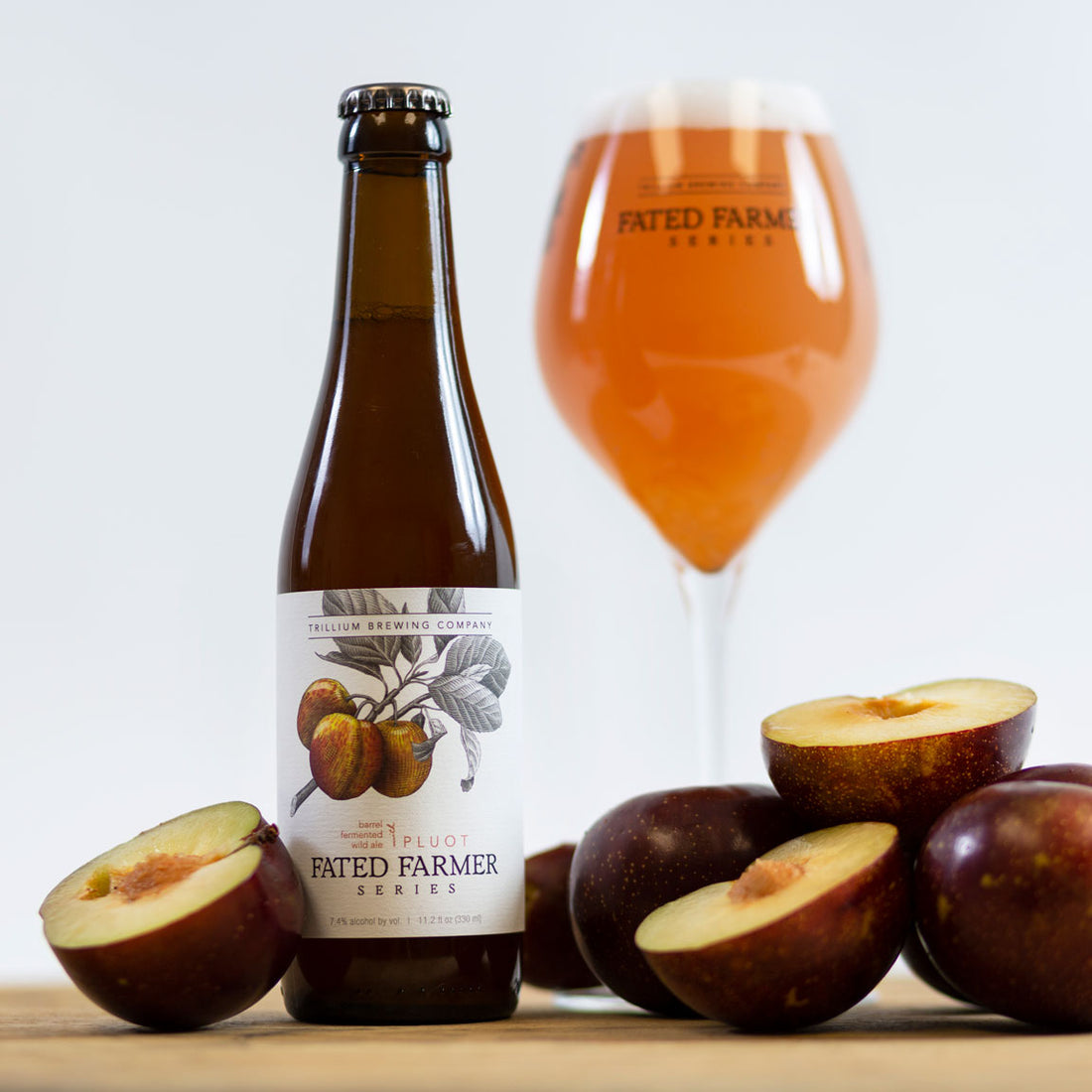 Our Fated Farmer Series is a landmark step toward realizing our foundational vision for Trillium: Build a place that intuitively celebrates the intersection of New England farming, agriculture, brewing, and integrated community experience. The grist of each of the dynamic Fated Farmer wild ales is set on the structure of Valley Malt and is barrel fermented in 500L puncheons with our Native New England Wild Culture and aged for 5-7 months, before refermenting on freshly harvested fruit.
The beers in this series are explorations of how natural agriculture can enhance and accentuate our wild ales - as we continue to produce new batches of Fated Farmer we hope to give a recurring showcase to this concept.
Out of the bottle, Fated Farmer: Pluot pour light straw color with a faint pinkish hue and shimmering haze, immediately announcing itself with bevy of stone fruit aromatics with undertones of bright white wine, dried wildflowers and a mild earthy funk. On the palate, flavors of juicy plum, tangy apricot nectar, and young viognier wine meld together balanced by a soft backbone of wheat. Medium bodied and splendidly sour, Fated Farmer: Pluot's crisp and even finish is underscored by an elegant floral note and bellini-like effervescence.
STYLE: Barrel Fermented Wild Ale
ABV: 7.4%
HOPS: Aged Hops
MALT: Valley Wheat, Valley Pilsner
ADDITIONAL INGREDIENTS: Pluots