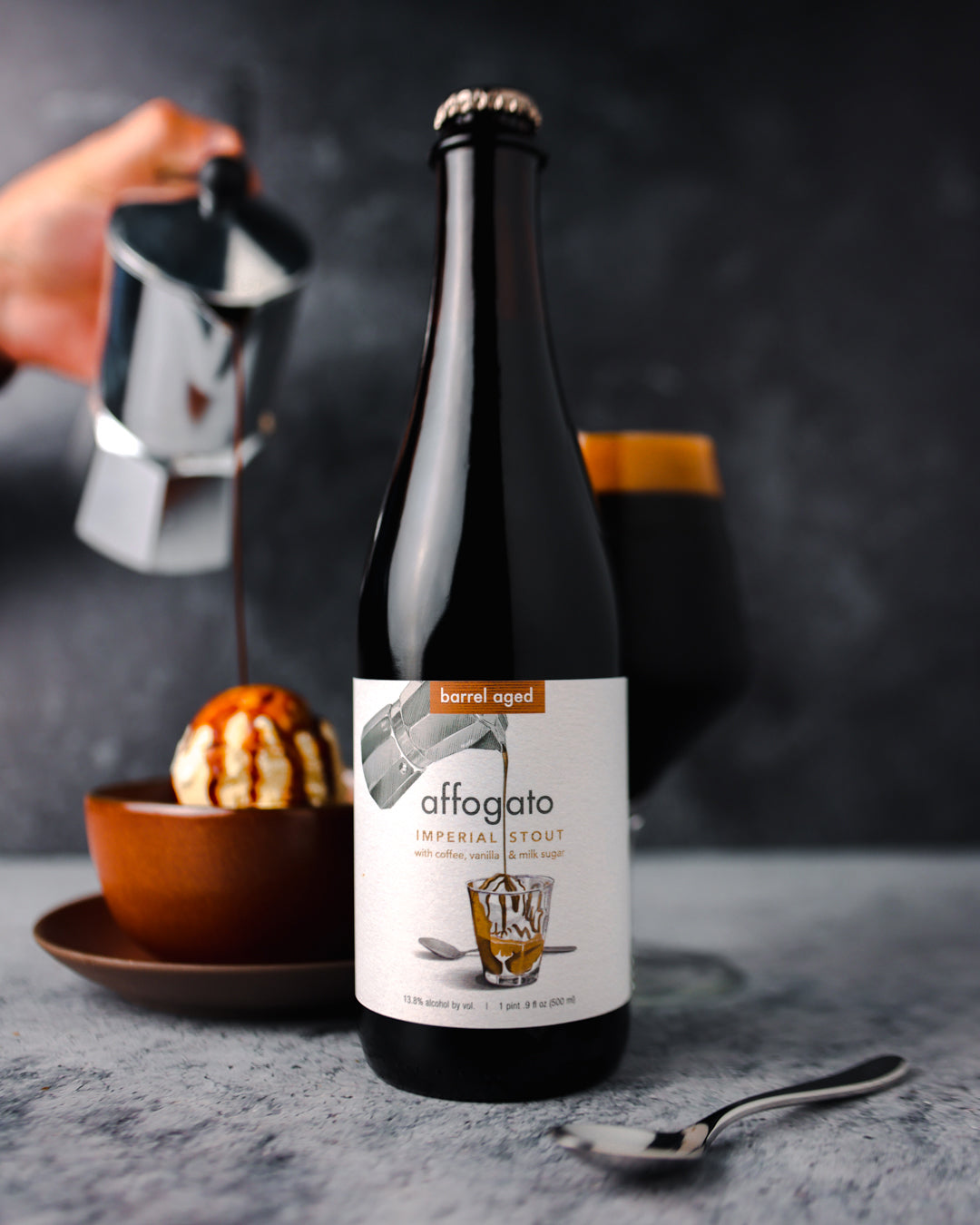 What's left to be said about Barrel-Aged Affogato? Easily on the shortlist of our most beloved beers of all time, we're proud to release this beer once again, more than three years and two dozen confectionary-inspired Imperial Stout releases later.
Faced with the post-meal quandary of coffee or dessert, Affogato is the Italian solution. Sourcing coffee from both brewers' partner roasters, 
Barrington
 for Trillium and 
Mostra
 for 
J. Wakefield
, we've then layered Madagascar vanilla beans, lactose, and brown sugar on top of a massive bourbon barrel-aged imperial stout to mimic the wonderful experience of espresso-meets-gelato.
Barrel-Aged Affogato is decadent, rich, and palate-coating. Presenting a vicious pitch-black color, we perceive aromas of vanilla cream, fresh-pulled espresso, toasted marshmallow, and pronounced, oaky bourbon. Boasting a full, satisfying body and an indulgent finish, we're excited to once again share Barrel-Aged Affogato with you.

STYLE: Imperial Stout
ABV: 13.8%
HOPS: Columbus
MALT: American 2 Row Barley, Crystal 120, Flaked Oats, Black Malt, Chocolate Malt, Munich Malt, White Wheat, Brown Sugar, Dark Candied Syrup
ADDITIONAL INGREDIENTS: Milk Sugar, Barrington Coffee, Mostra Coffee, Madagascar Vanilla Bean, Brown Sugar, Dark Candied Syrup