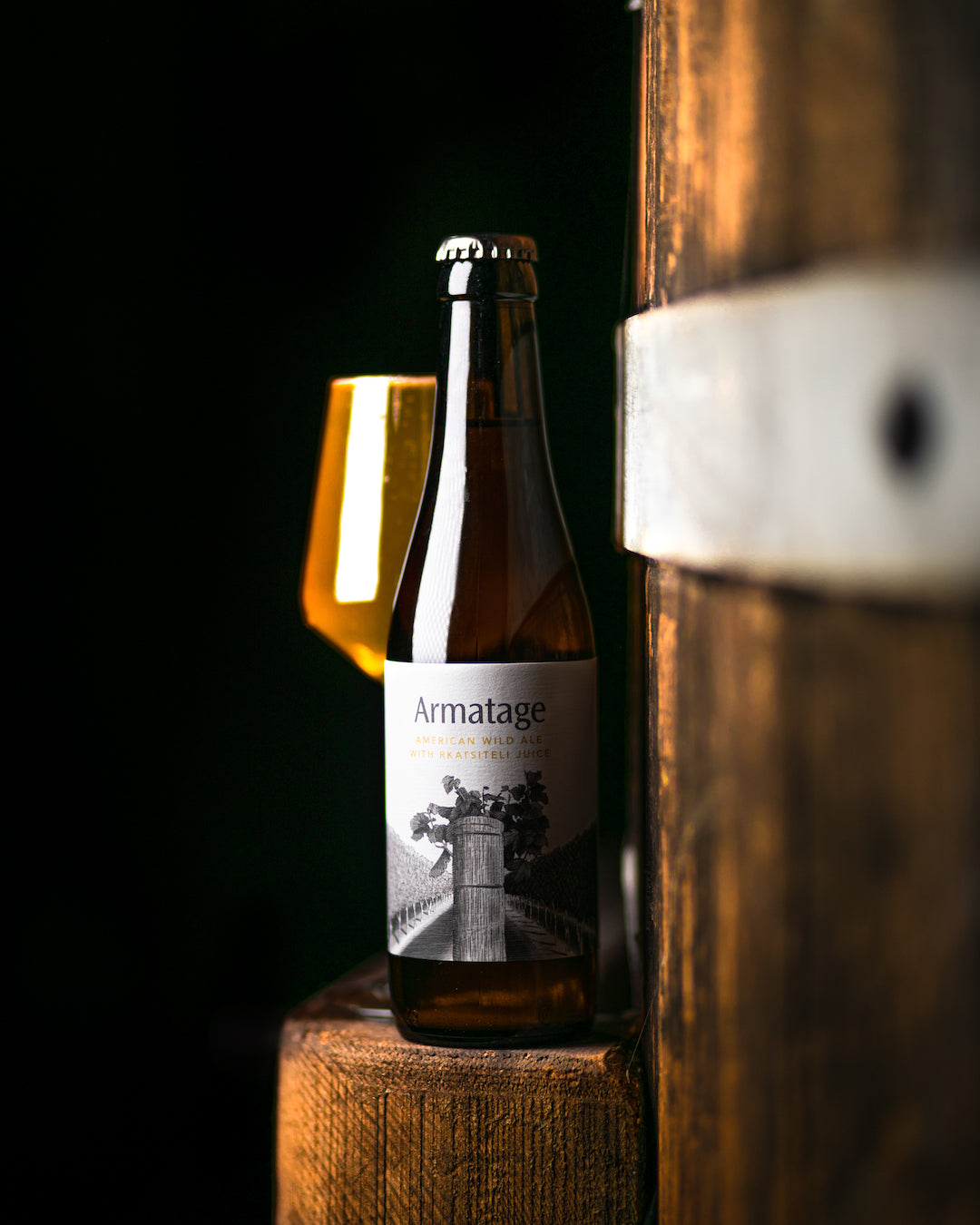 Released in Fall of 2018, 
Terroir Project: Rkatsiteli
 represented our New England agricultural heritage in a beautifully rustic way. We were so pleased with the results, that we asked our friends at 
Westport Rivers
 to join us for our first, true collaboration together. Sourcing more Rkatsiteli grape juice from the Westport, MA winery where JC and Esther were engaged, Armatage represents an evolution of that original Terroir Project offering, while advancing our exploration into the realm of beer/wine hybrids.
An American Wild Ale brewed with aged hops, conditioned in second-use wine puncheons, and refermented on Rkatsiteli juice, both sourced from Westport Rivers Winery, Armatage displays its effervescent, light straw appearance when decanted into a glass. The aroma is alluring, offering verdant notes of honeysuckle, lemongrass, pineapple, and mellow berry, with earthy undertones contributed by the aged hops addition. Its well-structured and balanced acid profile lies upon a crisp body and subtle back-of-palate bitterness.

STYLE: American Wild Ale
ABV: 8.6%
HOPS: CTZ, Aged Hops
MALT: American 2 Row Barley, White Wheat
ADDITIONAL INGREDIENTS: Westport Rivers Rkatsiteli Juice